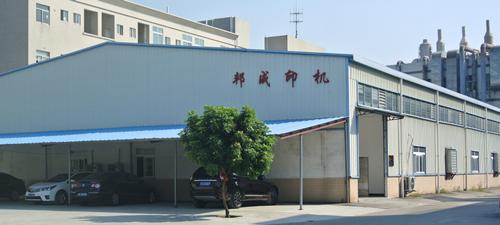 Bengraphic Printing Equipment Co. is a professional manufacturer of flexo printing presses. The printing equipment is designed by a highly skilled American engineering team, while the products are assembled in Dongguan.
Bengraphic provides narrow web flexo printing presses for customers looking to printing on film, paper, adhesive tape, shrink film, and aluminum foil products. We also manufacture middle wide web flexo printing presses to those looking to printing on laminated film and folding carton. We focus on the development and production of a complete range of flexo printing equipment. We aim to offer high quality printing machines and the best services to label manufacturers worldwide.
Bengraphic USA was established in 2005 in Sarasota, Florida. The core staff members were previously engaged in technical service and consulting for flexo printing press operations at Markandy and Webtron.
The Chinese joint venture factory that is Bengraphic Printing Equipment Co., Limited was founded in 2012 in Dongguan.
The F3 narrow web flexo printing press was launched in 2013, F5 flexo printing press was launched in 2015, and the F8 flexo printing press is set for launch in 2018.
Currently, 29 sets of flexo printing equipment have been produced and installed by Bengraphic for clients in Russia, Malaysia, Mexico, Korea, and China. The first printing press produced by our company has been running steadily for the past 4 years.
Capability of Bengraphic
1. Bengraphic flexo presses are designed by expert engineers from well-known US brand flexo press and manufactured by our highly skilled production staff.
2. Bengraphic is equipped with 3 sets of automatic 5-axis machining centers, 20 CNC lathes, and a complete set of components testing equipment, including three coordinate testing equipment.
3. High performance components including a servo system, pneumatic components, bearings, screws, buttons and low voltage electrical apparatus are manufactured in Taiwan, Japan and Europe.
4. Bengraphic's flexo printing equipment commissioning engineering staff has significant experience from working with American-owned companies to provide customers with consulting services for flexo printing technology issues.