Address of customer: Nanning.
Installation time: June 2017.
Purchased products: F5-430 10-color flexo-printing equipment with 2-die cutting stations, cold foil, slitting and delam/relam device.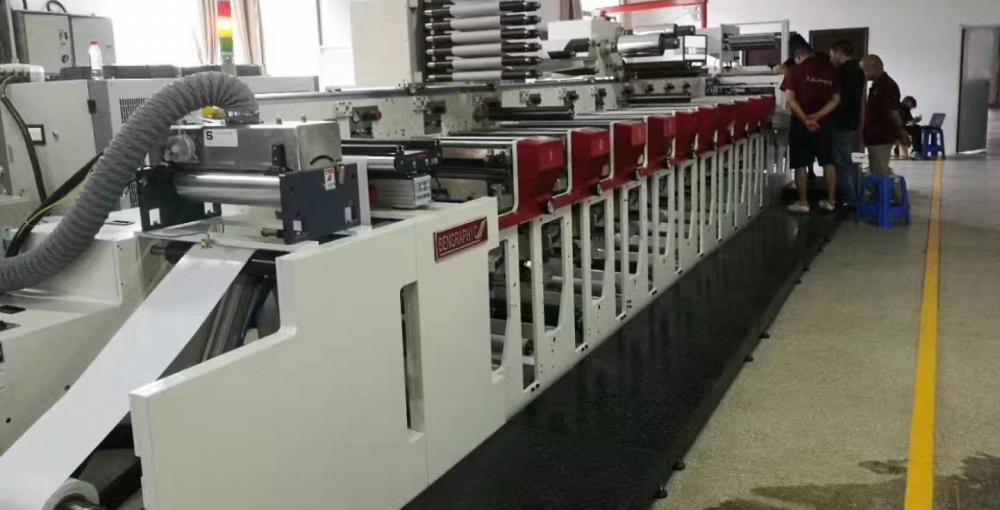 Project analysis
The customer's factory is located in Nanning, and has more than 20 years of label production experience. Their factory originally only had one intermittent letterpress machine and one OFFSET printer. In order to increase the production capacity and expand their business scope in 2015, they decided to purchase a flexographic printing press. Using the technical indicators of the BOBST M5 flexographic printing presses as the standards, they inspected the equipment from major European and American brands, visiting a European company twice, and us 3 times, before ultimately deciding to purchase our F5-430 flexo printing equipment.
A F5 10-color flexographic press was installed for them, and operates primarily on pharmaceutical adhesive tape and shrink film. With die cutting, cold foil slitting and a delam/relam device, the printing press production speed is 150 m/minute, with a 200% increase in the production capacity. This expanded the customer's business in film wrap and shrink film labels.
For more details about the F5 flexographic press, please click below.
Index
flexo printing press, color printing, printing machinery